TOP
Alko Equestrian Center
Western Barn
Setting out to preserve what was left of the original barns and arenas, the Alkossers repaired and rebranded the Horse facilities as the Alko Equestrian center. Hosting both Western and English horse barns, the center includes both major schools of horseback riding.
---
Napa Valley Trail Rides (NVTR)
Operating directly from the Western Barn, Napa Valley Trail Rides (NVTR) offers guided horseback trail ride packages from the original ranchers perspective - riding through the vineyards via horseback! Our trails showcase the breathtaking vistas of the Rapp Ranch Estate and the surrounding hills of Coombsville. Unlike any experience offered in the Valley, our vineyard horseback ride followed by a Shadybrook Estate wine tasting, stand as a hallmark for any adventurers' trip to Napa Valley.
We are very proud of our beautiful and friendly horses.They have come from all over to be part of our trail ride experience. Whether you are a novice or experienced rider, you will enjoy our guided tour of the estate.
Horses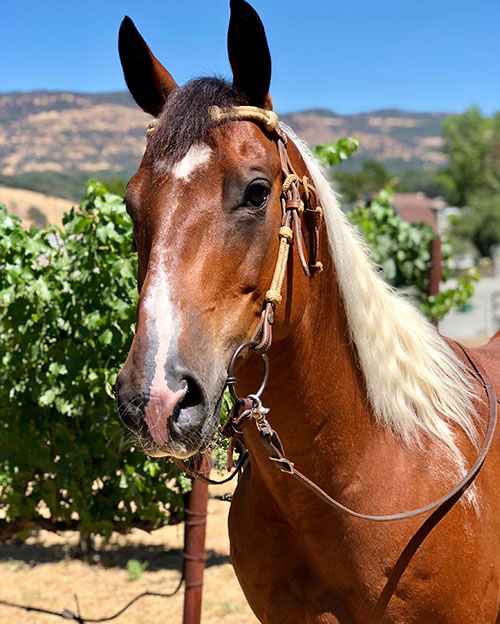 Austin
Originally from Georgia, Austin is loving his new home in the beautiful Napa Valley. At 15 years of age, Austin has many years of trail and ranch riding experience. With his unique tri-colored paint markings, heavily muscled stature, he is quite a beauty!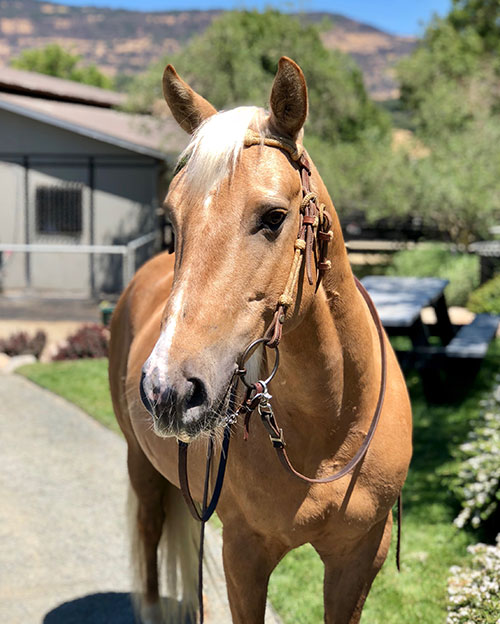 Finn
This handsome palomino prince named Finn is 8 years old and from South Carolina. He was used as a all-around ranch horse. He may be small in size but huge of heart and very strong. He has an amazing mane and tail, that you will often see braided.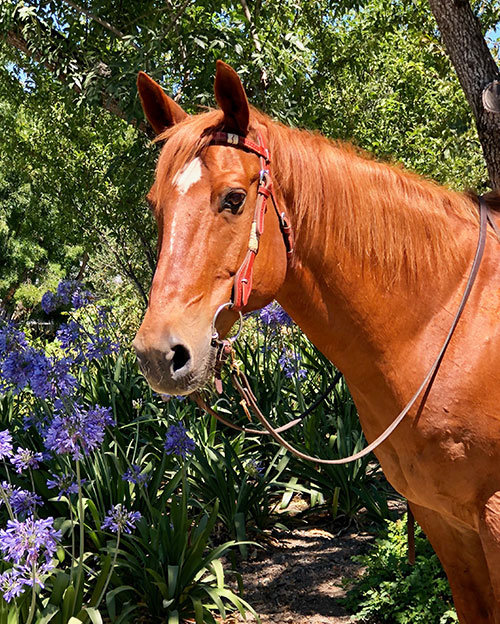 Sailor
17-year-old Sorrel Quarter Horse gelding. Born in Broken Bow, Nebraska. Gorgeous and as mellow as any older seasoned horse. He even has a heart tattoo! The sweetest temperament you can ask for.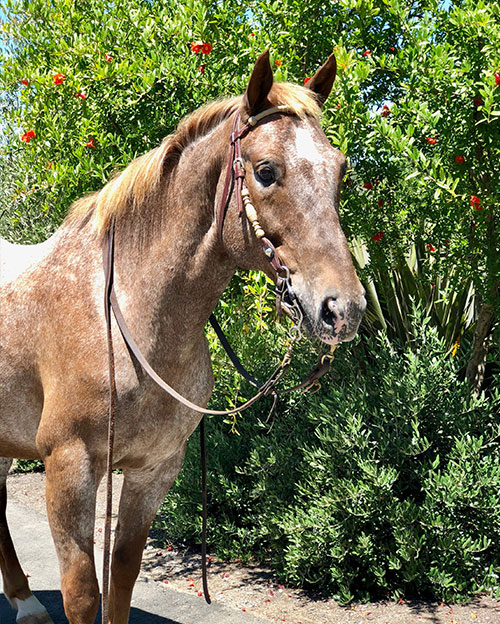 Little Joe
11-year-old Appaloosa red roan gelding. Small but packed with big love and a gentle personality. He has been living in Montana as a kid's rodeo pony. Named after a Native-American named Joe we met while visiting Montana.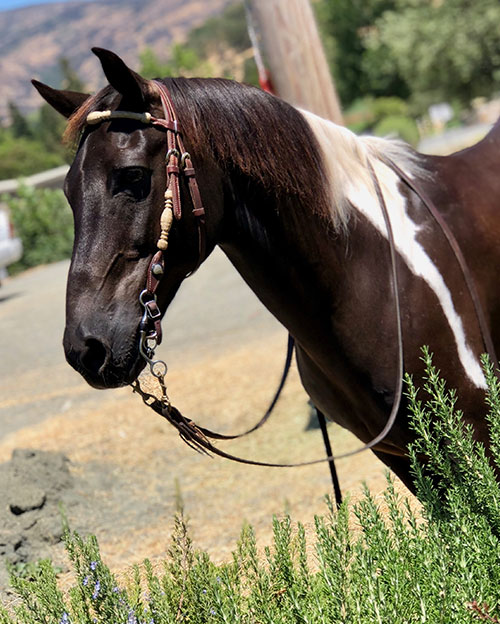 Wizard
16-year-old black and white Tobiano Quarter Horse cross gelding. Wizard is small and mighty with a big personality. He is quite the ladies' man and seems to attract a lot of attention. He loves it!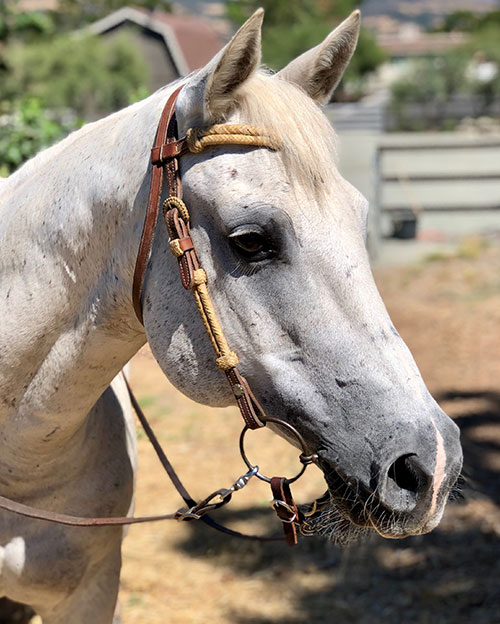 Silverado
19-year-old grey Quarter Horse gelding. Born and raised in Colorado, he enjoyed the life as a trail horse in the mountains. He is very trustworthy and quiet.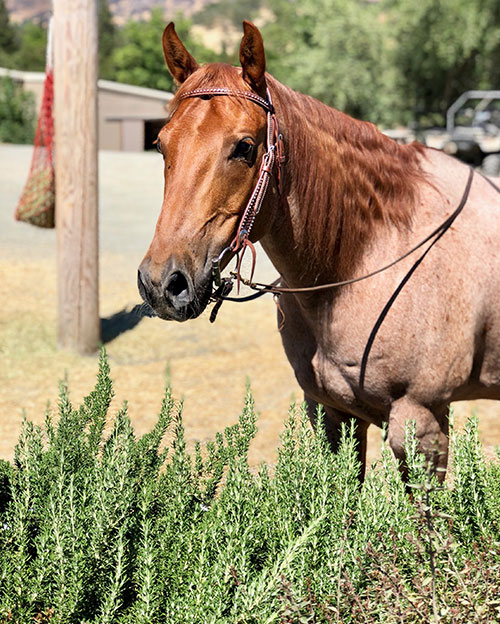 Cash
11-year-old red roan Quarter Horse gelding. Born in Alberta, Canada, he was used as a mountain horse for long packing trips into the wilderness. He is very sure footed, calm and acts like a true gentleman.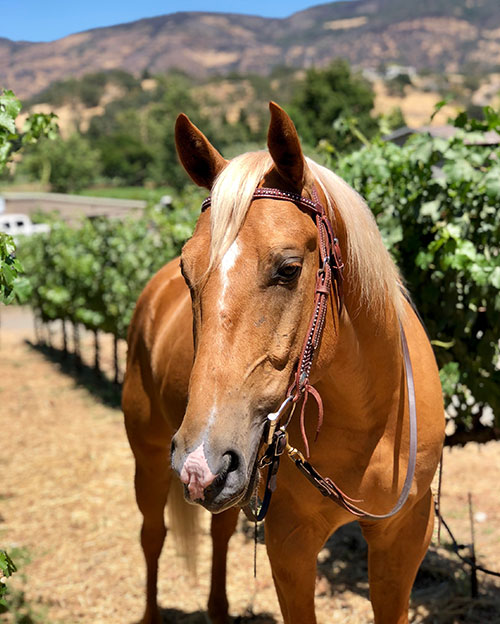 Whiskey
A young, gentle 6 year-old Palomino, full of funny expressions and a very mellow disposition. He loves people and is the first to make friends with our guests.