TOP
Napa Valley Trail Rides
The Barn
Operating directly from the Western Barn, Napa Valley Trail Rides (NVTR) offers guided horseback trail ride packages from the original ranchers perspective - riding through the vineyards via horseback! Our trails showcase the breathtaking vistas of the Rapp Ranch Estate and the surrounding hills of Coombsville. Unlike any experience offered in the Valley, our vineyard horseback ride followed by a Shadybrook Estate wine tasting, stand as a hallmark for any adventurers' trip to Napa Valley.
We are very proud of our beautiful and friendly horses.They have come from all over to be part of our trail ride experience. Whether you are a novice or experienced rider, you will enjoy our guided tour of the estate.
Horses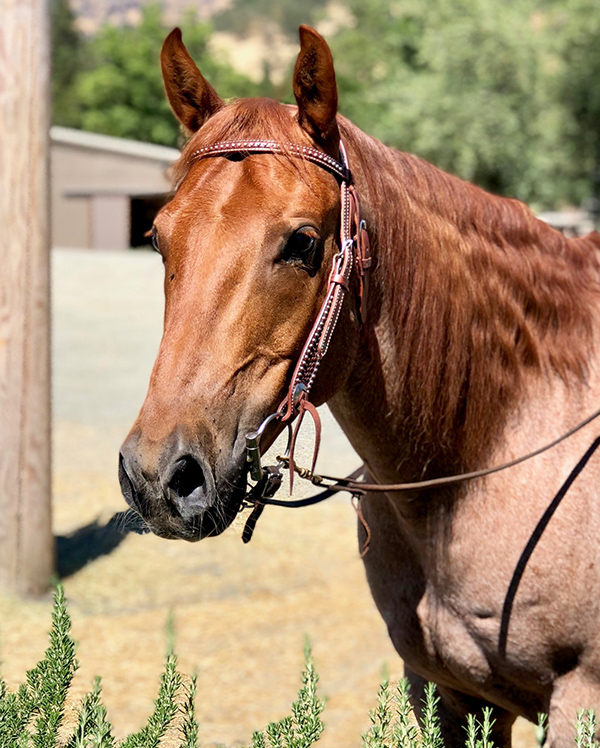 Cash
11-year-old red roan Quarter Horse gelding. Born in Alberta, Canada, he was used as a mountain horse for long packing trips into the wilderness. He is very sure footed, calm and acts like a true gentleman.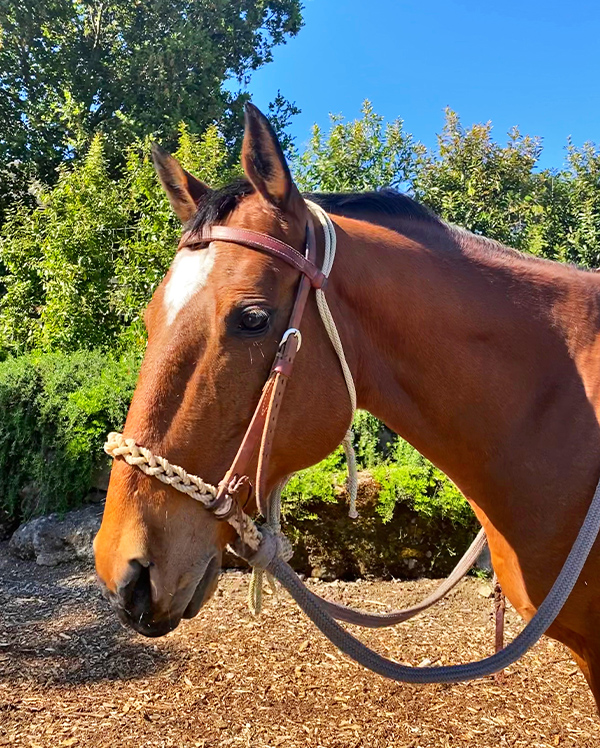 Chief
He is a 14 year old bay gelding from a ranch big sky country. He has a heart chaped marking on his forehead that is just like his personality – sweet and kind. Chief is a joy to be around.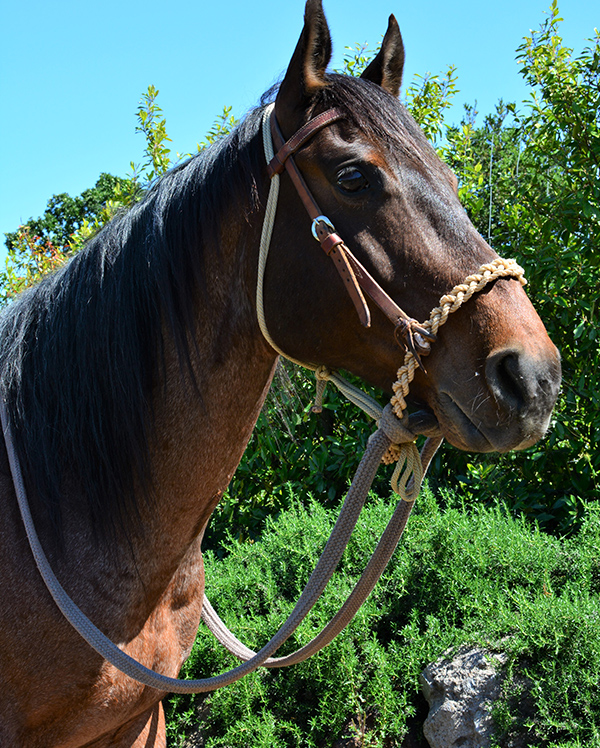 Dash
He is a 14 year old bay roan gelding from Montana. He was used on a ranch his entire life tending to cattle and walking miles and miles of fence line. He is quiet and easy to get along with.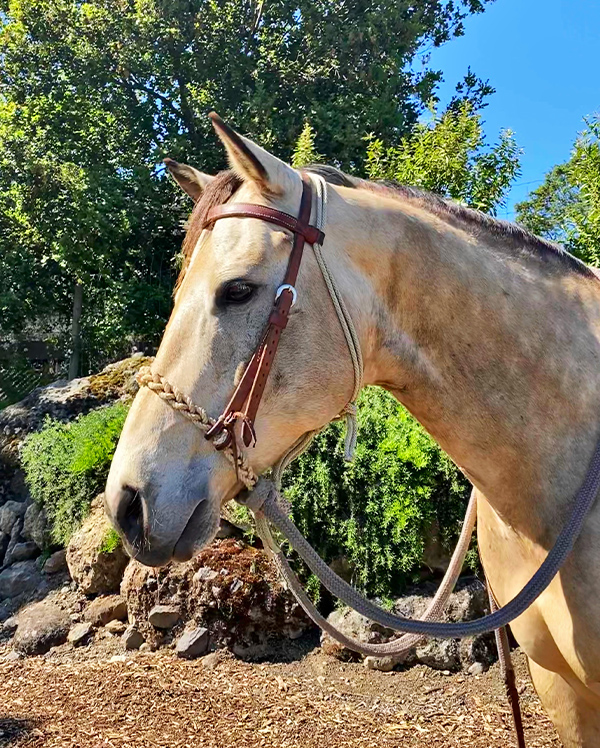 DaVinci
A 12 year old copper buckskin gelding that is kind, dependable, experienced on the trail. He used to gather cattle and ponying colts. He is quite handsome and he knows it!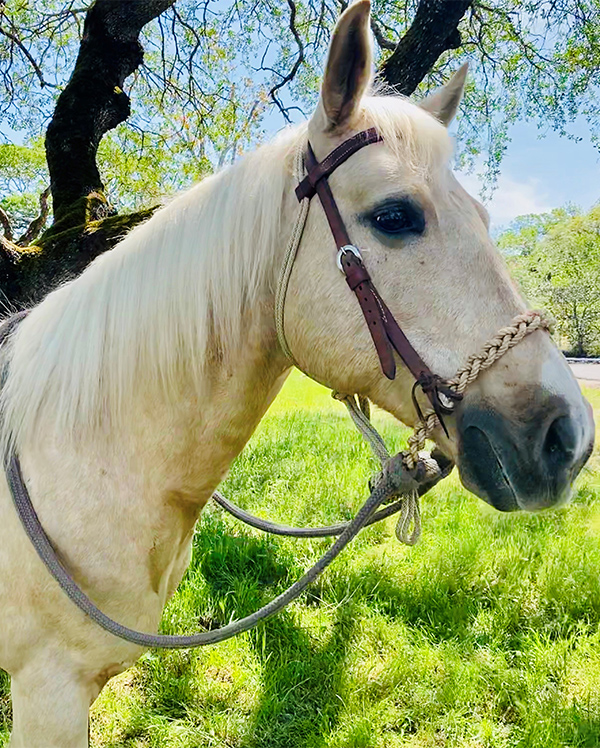 Finn
This handsome palomino prince named Finn is 8 years old and from South Carolina. He was used as a all-around ranch horse. He may be small in size but huge of heart and very strong. He has an amazing mane and tail, that you will often see braided.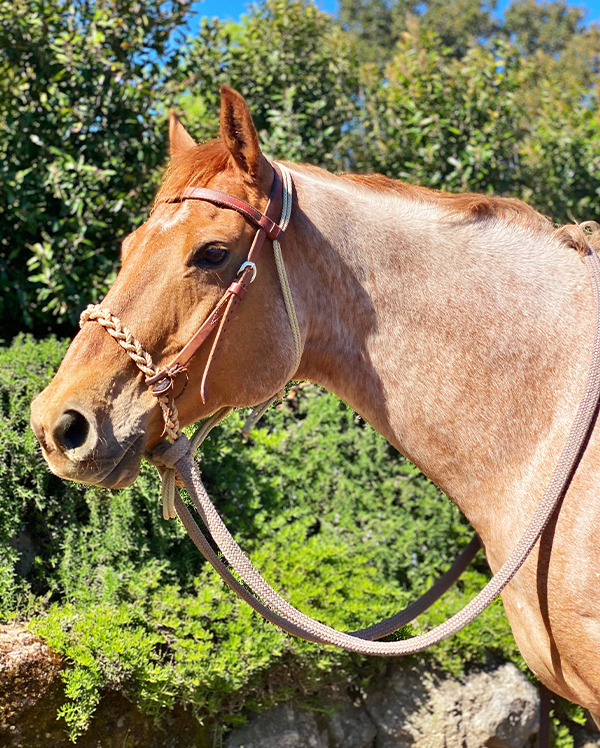 Roman
A 12 year old red roan gelding from Montana. He is big, kind and a gentle soul that is eager to please everyone he meets. He was raised on a ranch and knows how to handle any terrain or situation that comes his way.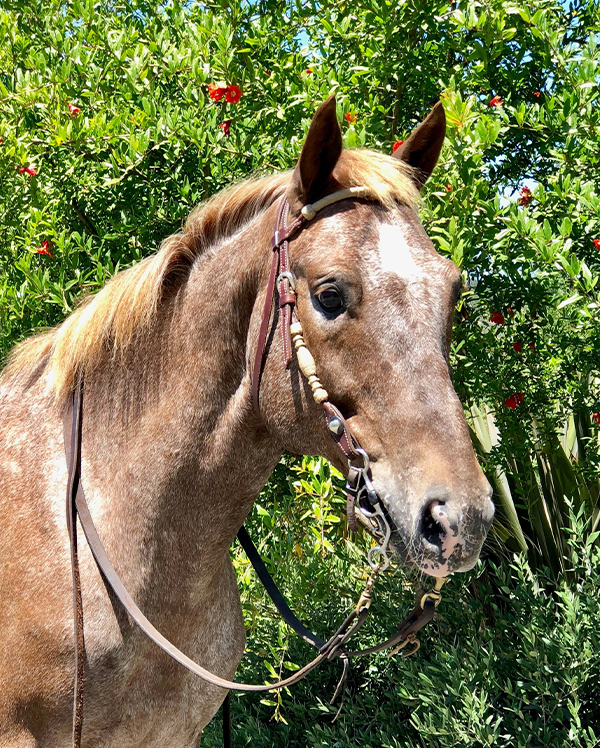 Little Joe
11-year-old Appaloosa red roan gelding. Small but packed with big love and a gentle personality. He has been living in Montana as a kid's rodeo pony. Named after a Native-American named Joe we met while visiting Montana.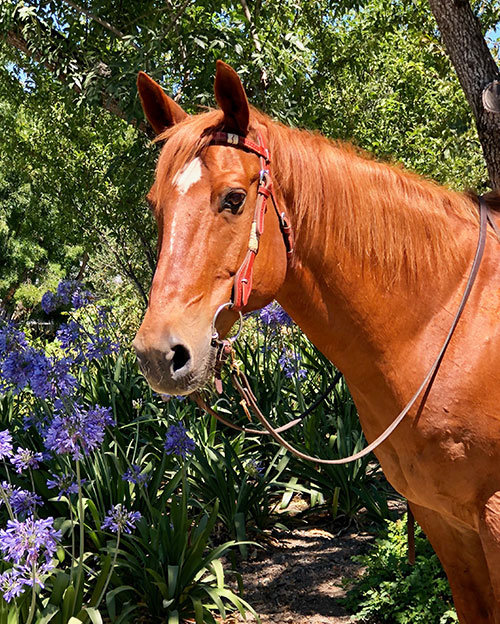 Sailor
17-year-old Sorrel Quarter Horse gelding. Born in Broken Bow, Nebraska. Gorgeous and as mellow as any older seasoned horse. He even has a heart tattoo! The sweetest temperament you can ask for.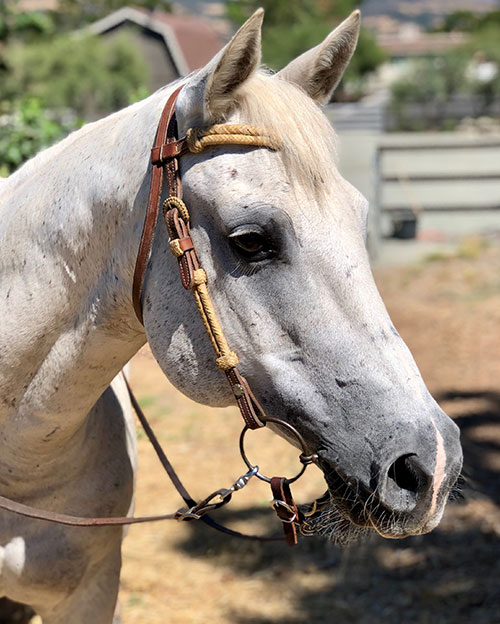 Silverado
19-year-old grey Quarter Horse gelding. Born and raised in Colorado, he enjoyed the life as a trail horse in the mountains. He is very trustworthy and quiet.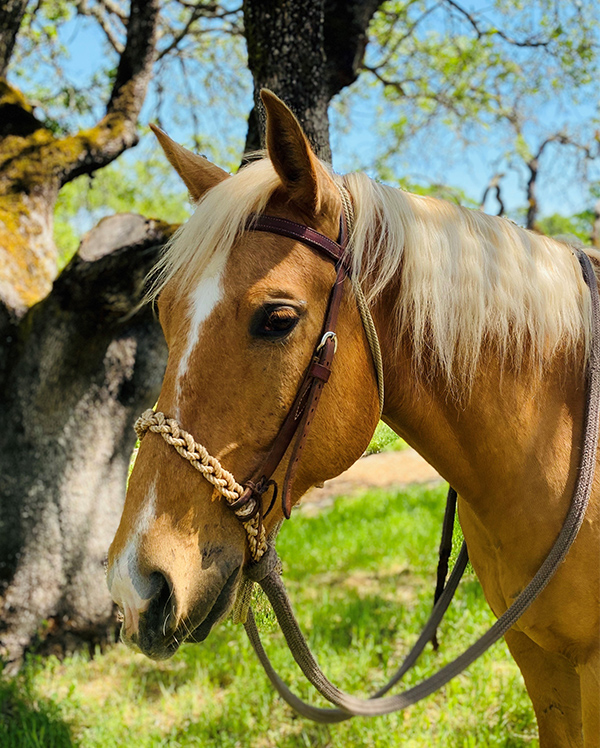 Whiskey
A young, gentle 6 year-old Palomino, full of funny expressions and a very mellow disposition. He loves people and is the first to make friends with our guests.